Appendix – Delaware River Organizations
Advocacy & Environmental Groups
Rachel Hogan Carr, Executive Director
518 Northampton Street
Easton, PA 18042
Phone 610-253-4432
Fax 610-253-4432
The Nurture Nature Center is a dynamic center for community learning about local environmental risks. NNC is housed in a beautifully renovated, historic, 30,000-square-foot facility, where the staff uses a blend of science, art and dialogue programs to get the community talking and thinking critically about the local environment. One of NNC's core areas of environmental focus is flooding. NNC was founded in 2007 in the wake of massive and repetitive flooding in the Delaware River Basin, in an effort to educate the public about flooding. NNC has established itself as a national leader in flood education. Among its achievements include a multiple-award winning flood education campaign, Focus on Floods, conducted in partnership with the National Weather Service throughout the four states (NJ, PA, NY, DE) of the Delaware River Basin. NNC has been a major supporter of Devastation on the Delaware.
Maya Van Rossum, Executive Director
300 Pond Street, Second Floor
Bristol, PA 19007
Phone 215-369-1188
Fax 215-369-1181
A nonprofit, membership organization that has worked since 1988 to strengthen citizen protection of the Delaware River and its tributary watersheds. An affiliate of the American Littoral Society, a national conservation group, The Delaware Riverkeeper Network works throughout the Delaware's entire 13,539 square mile watershed, which includes portions of NY, NJ, PA and DE. Its programs include:
a watershed-wide advocacy program
River Resources Law Clinic, enforcing environmental laws in the watershed
Tributary Task Force initiative, designed to organize and strengthen local communities working to protect local streams
restoration projects organizing volunteers to restore eroded stream banks, using bio-engineering technique
a volunteer monitoring program with sites along the entire length of the River
Pollution Hotline 1-800-8DELAWARE
student intern opportunities
The Delaware Riverkeeper is the voice of the Delaware River and its streams, and the Delaware Riverkeeper Network stands as a vigilant protector and defender of the river, its tributaries and its watershed. They are committed to restoring the natural balance where it has been lost, and ensuring its preservation where it still exists. DRN has been a major supporter of Devastation on the Delaware.
info@delawareriverRF.org
P.O. Box 691
Lambertville, NJ 08530
The Delaware River Recreation Foundation (DRRF) works in partnership with the community to enhance and enliven the common waterfronts of New Hope, PA and Lambertville, NJ through the promotion of rowing, paddle sports and boating activities. Bringing together the efforts of like-minded organizations, the DRRF supports and encourages outdoor fitness activities, public access and safety, hands-on education and training opportunities for young and old alike.
Bethany Keene, Outreach & Development Team Lead
P.O. Box 218
Hawley, PA 18428-0218
Phone 570-226-3164
Fax 570-226-3166
A non-profit land trust, founded in 1994, that works with landowners to conserve the natural and cultural heritage of the Upper Delaware River Region. The group's primary mission is to conserve the forests, farms and waters of the Upper Delaware River region by acquiring conservation easements, or land, from willing landowners. The group's easements include farmlands, wetlands, working forest land, and other natural properties. They also maintain a small nature center, the Butterfly Barn, so children and adults can learn about the plants and wildlife native to this region, and how to care for their terrestrial and aquatic habitats. The Conservancy is funded by contributions from hundreds of members and local business leaders who want to keep the Upper Delaware River region healthy, prosperous and alive.
Pete Bousum, Secretary
P.O. Box 69
Minoa, NY 13116
Phone 908-812-8364
An all-volunteer advocacy organization dedicated to protecting one of the last wild trout fisheries in the East.
Susan Taylor, Director
145 South Main Street
New Hope, PA 18938
Phone 215-862-2021
Fax 215-862-2021
An independent, non-profit organization working to restore, preserve, and improve the Delaware Canal and its surroundings. The group's primary goals are to ensure that the Canal is fully watered and the towpath trail is continuous. The Friends embrace this mission in order to
sustain a unique link to the area's heritage
care for and protect beautiful open space
provide recreational opportunities for current and future generations.
The Friends' goals are accomplished through advocacy, community volunteerism, and educational and recreational programs. They sponsor walking tours, educational programs, informational meetings, clean-ups, fundraisers, and social events. Members receive a quarterly newsletter.
NPS Wild & Scenic Rivers
200 Chestnut Street
Philadelphia, PA 19106
Phone 215-597-1655
Fax 845-252-7100
Part of the National Wild & Scenic Rivers Program, the lower Delaware River is situated within two hours' drive of the New York City area, and is immediately north of Philadelphia. In 2000, the National Wild and Scenic River System incorporated key segments of the lower Delaware River to form this unit of the National Park System. Along the river, you can
fish, boat, and canoe
hike and bike the scenic towpath; hike in natural areas
visit historic towns
274 River Road
Beach Lake, PA 18405
Headquarters 215-597-5747
Visitor Info 570-729-7134
River Conditions 570-685-4871
Fax 570-729-8565
Upper Delaware Scenic and Recreational River is a partnership of individuals, private landowners, and local, state, and federal governments working to protect the river, its environment, and the communities in the valley.
Barry Lewis, Executive Director
1420 Walnut Street, Suite 1304
Philadelphia, PA 19102
Phone 215-545-5880
Fax 215-545-5811
The mission of GreenTreks Network, Inc. is to make the health of the environment an intrinsic part of everyday life and to inspire individuals to make informed decisions that effect positive environmental change. They accomplish this through television and multimedia productions which tell entertaining and thought-provoking stories that present both the realities of the current environment and highlight possible solutions to environmental problems innovative outreach programs that are used to put educational tools directly into the hands of individuals, community groups and other organizations working for change.
Watershed Associations
info@brodheadwatershed.org
Box 339
Henryville, PA 18332
Phone 570-839-1120
The Brodhead Watershed Association (BWA) is a non-profit environmental organization dedicated to protecting and improving water quality and the environment in the Brodhead watershed. The BWA assists municipalities, residents, businesses and groups with protecting natural resources through education, workshops, seminars, public programs, stream monitoring and baseline data collection and stream cleanups. The Brodhead watershed is located primarily in Monroe County and includes the Brodhead, Marshalls, McMichael, Paradise, and Pocono creeks and their tributaries. All the tributaries join the Brodhead Creek near Stroudsburg and flow to the Delaware River at a site just north of the Delaware Water Gap.
Todd Stone, President
P.O. Box 24
Kintnersville, PA 18930
Phone 610-346-8997
The Gallows Run Watershed Association (GRWA) is an independent non-profit organization dedicated to protecting the quality of the natural resources of the Gallows Run Watershed. The group advocates on behalf of sound environmental stewardship, sustainable land management, and the preservation of the rural character of Durham and Nockamixon townships in Pennsylvania. Their tools include educational outreach, active participation in the legal processes that affect local land use, and a strategic partnership with other organizations that share their objectives.
Beth Styler Barry, Executive Director
P.O. Box 113
Asbury, NJ 08802
Phone 908-537-7060
Email beth@musconetcong.org
The Musconetcong Watershed Association (MWA) is a non-profit organization incorporated in 1992 to protect and enhance the Musconetcong River and its related resources. MWA members are kept informed about issues concerning the watershed by receiving quarterly issues of the Musconetcong River News. MWA's primary mission is education and awareness. They carry out grassroots activities including educational programs, municipal government outreach, workshops and seminars for the public, stream cleanups and outdoor educational programs.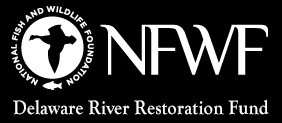 Amanda Bassow, Director
1133 Fifteenth St NW, Suite 1000
Washington, DC 20005
Phone: 202-857-0166
Fax: 202-857-0162
A division of the National Fish and Wildlife Foundation, the Delaware River Restoration Fund is dedicated to restoring the water quality and habitats of the Delaware River and its tributaries. The Fund was launched in late 2013 to help community-based nonprofits and government agencies work together to clean up and restore polluted waters and improve habitat for target species including Eastern Brook Trout and river herring. The Fund awards at least $2 million per year in competitive grants, geographically focused on three priority strategies: stewardship of working lands; restoration of wetlands, floodplains and stream corridors; and promoting adoption of green infrastructure in urban/suburban landscapes.
Mel Zimmerman,
Board President
130 Locust Street, Suite 200
Harrisburg, PA 17101
Phone (717) 230-8044
Fax (717) 230-8045
info@pawatersheds.org
POWR advocates for the protection, restoration and enjoyment of the commonwealth's water resources, and conducts programs that foster stewardship, communication, leadership and action.
Clare Billett
, Program Officer, Watershed Protection
Two Logan Square, 11th Floor
100 North 18th Street
Philadelphia, PA 19103-2757
(215) 988-1830
Part of the mission of the WPF is working to protect the Delaware River watershed in order to ensure an adequate supply of clean water for generations to come.
Government Bodies
Clarke Rupert,
Communications Manager
Delaware River Basin Commission
25 Cosey Road
P.O. Box 7360
West Trenton, NJ 08628-0360
Phone (609) 883-9500
Fax (609) 883-9522
Hours: M-F, 8:30 a.m. to 5:00 p.m.
An interstate compact between Delaware, New Jersey, Pennsylvania and New York and the United States federal government, created in 1961 to provide an agency through which the signatories could join together as equal partners in river basin planning, development and regulation. Commission programs include water quality protection, water supply allocation, regulatory review (permitting), water conservation initiatives, watershed planning, drought management, flood control, and recreation. The DRBC is funded by the signatory parties, project review fees, water use charges, and fines, as well as federal, state, and private grants.
Marlen Dooley, Executive Director
P.O. Box 539
Stockton, NJ 08559
Phone 609-397-2000
Fax 609-397-1081
An administrative body established October, 1974 to accomplish three main tasks:
Review and approve, reject or modify any action by the State in the Canal Park, or any permit for action in the park
Undertake planning for the development of the Canal Park
Prepare and administer a land use regulatory program that will protect the Canal Park from the harmful impacts of new development in central New Jersey.
Patricia Kallesser, Park Superintendent
Kingston Office
145 Mapleton Road
Princeton, NJ 08540
Phone 609-924-5705
The 70-mile Delaware and Raritan Canal State Park is one of central New Jersey's most popular recreational corridors for canoeing, jogging, hiking, bicycling, fishing and horseback riding. The canal and the park are part of the National Recreation Trail System, as well as a valuable wildlife corridor connecting fields and forests. With its wooden bridges and 19th-century bridge tender houses, remnants of locks, cobblestone spillways and hand built, stone-arched culverts, the canal is also a tremendous attraction for history lovers. The upper portion of the feeder canal follows the Delaware River through historic New Jersey towns. The main canal passes the Port Mercer bridge tender's house, through the charming villages of Kingston and Griggstown to Blackwells Mills, ending up in New Brunswick.
info@prallsvillemills.org
P.O. Box 298
Stockton, NJ 08559
Phone 609-397-3586
Fax 609-397-3913
A group of local citizens and interested members who, in 1976, obtained a long-term lease giving their group the responsibility to "restore, preserve, operate, maintain and interpret" the Prallsville Mills site. The Mills were included on the National Register of Historic Places in 1973. The entire property became part of the Delaware & Raritan Canal State Park in 1974. The Mill has become a place of cultural and environmental events attracting wide spread participation. Concerts, art exhibitions, antique shows, holiday parties, school fund-raiser auctions, meetings, as well as private parties, are a source of income for restoration and maintenance of the site.
History & Heritage
1 South Third Street, 8th Floor
Easton, PA 18042
Phone 610-923-3548
Fax 610-923-0537
A collection of people, places and events that helped shape the American nation. The Corridor passes through five Pennsylvania counties bursting with heritage and brimming with outdoor adventure. Canals and railroads—remnants of Northeastern Pennsylvania's prosperous coal age—form the spine of this more than 150-mile Corridor. Contains a history trail marked with stories about hearty lumberjacks, coal miners, lock tenders, canalers and railroaders. Outdoor recreation enthusiasts can explore quiet canal paths, challenging bike trails and the rippling waters of the Delaware and Lehigh Rivers.